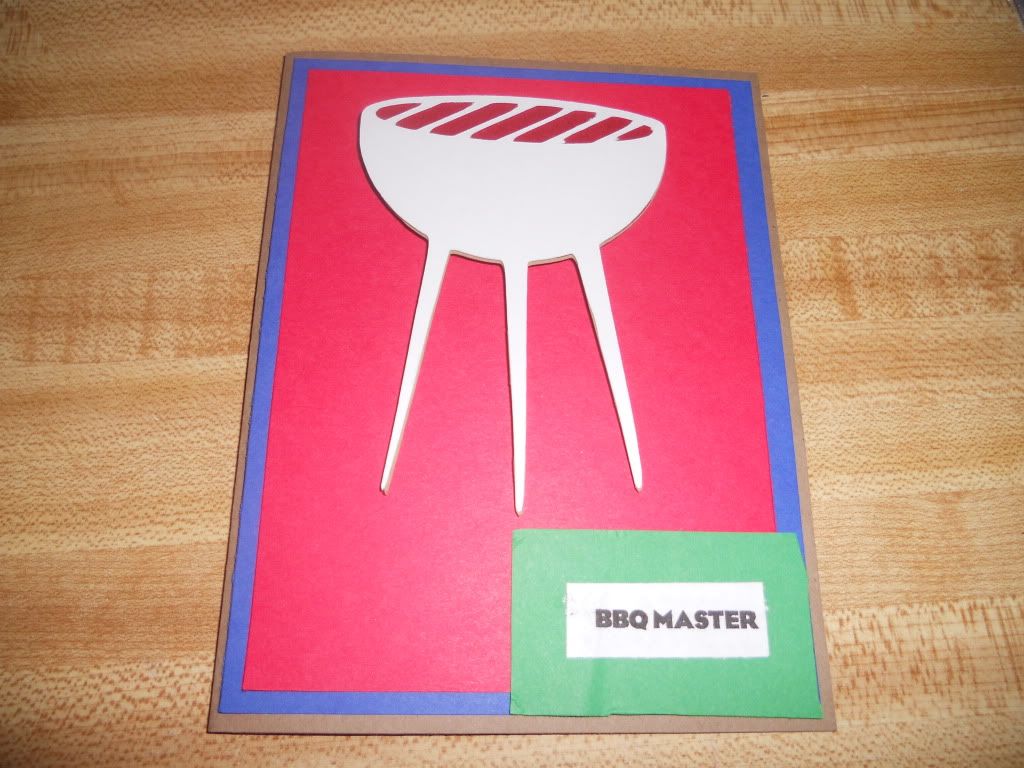 For the second project over at http://www.mypinkstamper.com/ you were to make a man card using kraft cardstock. I choose to do a card for my fiance that loves to grill and if he could he prob would do it at 3 in the morning. The details follow:
A2 size card with kraft cardstock
Blue Background is 5.25:x4"
Red Background is 5x3.75"
Grill is from From my Kitchen cut at 3"
I type dup the sentiment on my computer at 11" I however do not remember the font I used nor did I save it