I am entering this scrapbook page into My Creative Time Challenge. The challenge was to make a sports themed project. I had this adorable picture of my son in his baseball sleeper so what better way than to participate in the challenge.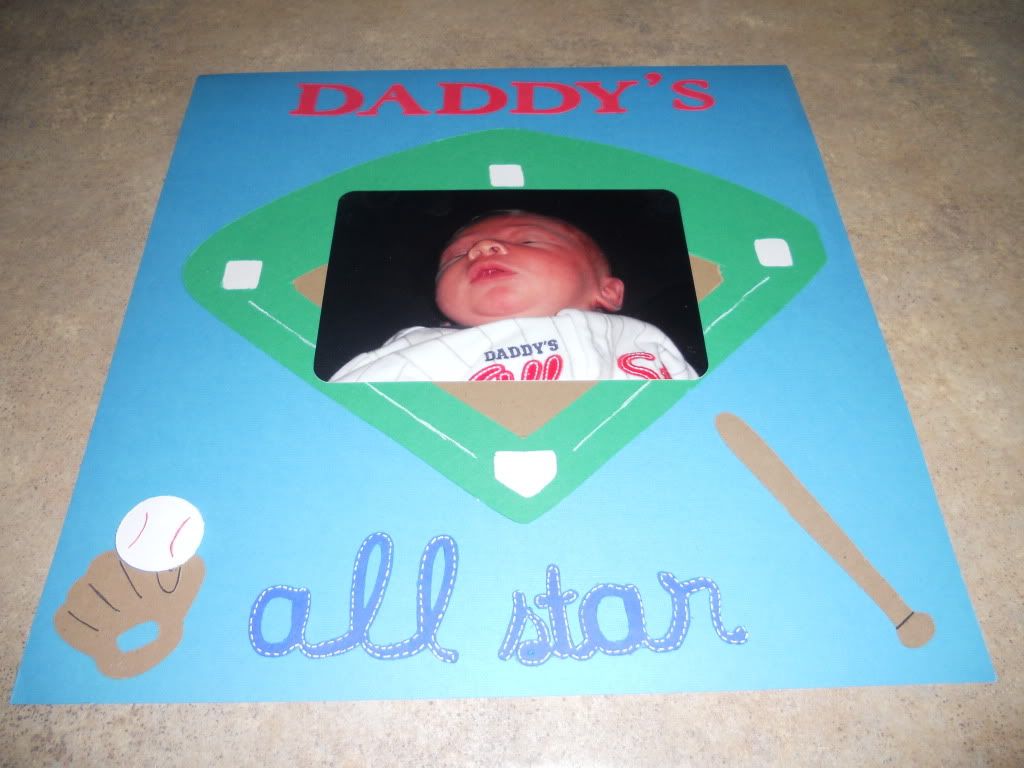 Paper Dolls for Everyday
Baseball Field-7.84"
Dirt-7.84" ( I used my gypsy and took away the grass so I could have the dirt look)
Glove, Baseball, and Bat-8"
Cricut Classic Font
Chunky- 1" (Daddys)
Baby Steps
All Star-1.84" (welded together)
I hope you enjoy your day. Thank you
Brittani