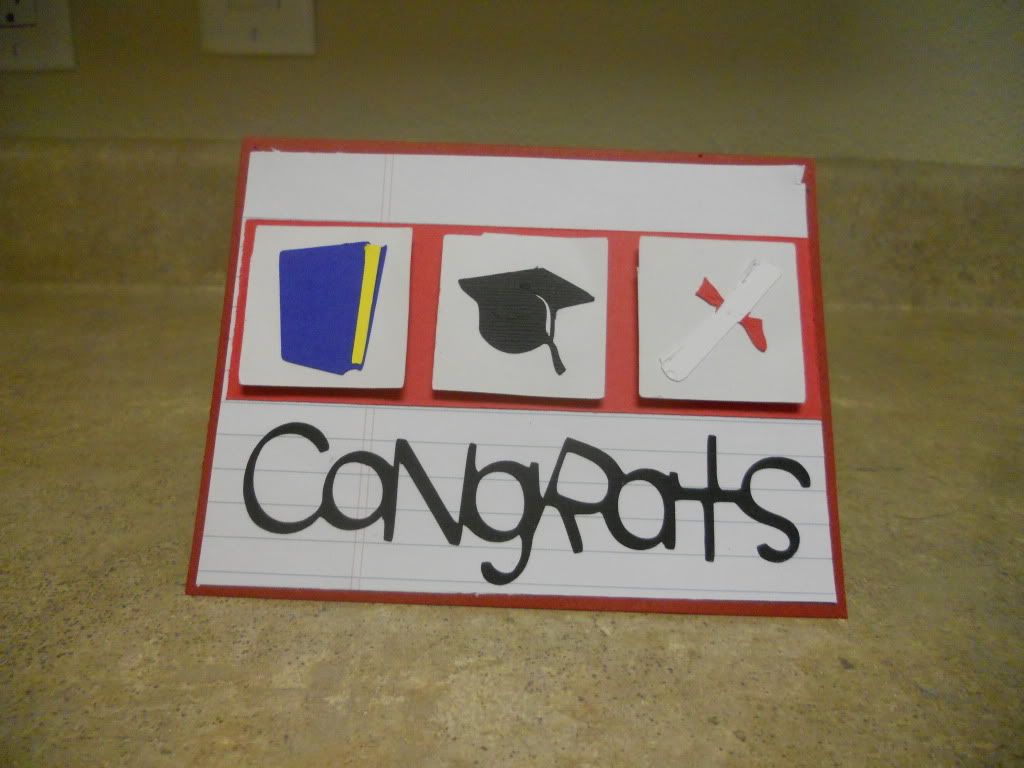 I made this card for my little brother who is graduating high school on Tuesday. I cant believe that he is graduating. Here is the cuts for this card. You can not tell from the picture but the white piece of paper looks like notebook paper which I thought was cute for this card.
Card A2: 5.5x 4.25"
White Base: 5.25x4"
Red Strip: 1.75x4"
Simply Sweet:
Congrats-Page 76 cut at 3"
Cricut Classic Font:
Square- Page 72 cut at 1.5" Italic Feature
Locker Talk:
Book- Page 47 cut at 1.25"
A Child's Year:
Diploma and Cap- Page 48 cut at 1"
I do not remember the brands of paper that I used but they are all from Micheals. I hope you enjoy and comments are always welcome.